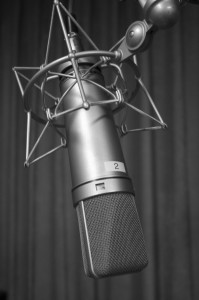 Whether you are a musician seeking assistance with writing, recording, designing, releasing, or distributing a music project, we have solutions to fit your needs. If you need other audio production work, such as voiceovers or music for films, we can also help you.
We can work with you in all aspects of musical Album, EP, or Single Production.
We offer Design & Layout Services for your album cover artwork, interior panels, and CD Face.
We manage manufacturing and duplication of CDs, Cassettes, Records, DVDs, VHS, and various Promotional Items
We Offer Songwriting Services for Recording Artists, as well as for Jingles & Background Music.
At Media Blitz Beats, we have a wide assortment of Drum Beats, Rhythm Tracks, and Audio Samples that can be used in your own creative projects or in collaboration with Media Blitz Music Production Services.
We offer voiceover recording and production services, which are often utilized in related video marketing projects.
We are happy to coordinate with other artists on music projects, leveraging our various resources.
Music Album/EP/Single Production
Album Artwork/Packaging Design & Layout
Manufacturing/Duplication Management
Digital Files | CDs | Cassettes | Vinyl Records
Songwriting | Jingles | Background Music
Sample Beats & Rhythms | Stock Music
Music Project Collaboration & Co-writing
Voice-Overs
Contact us if you have questions or wish to clarify your order! Many services are a la carte, whereas others are billed with a base payment + hourly or monthly payments. Please specify the details of your projects in the email, and include your phone # if you prefer. Thank you!