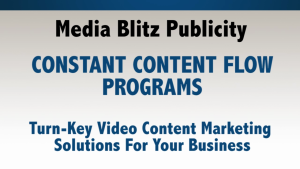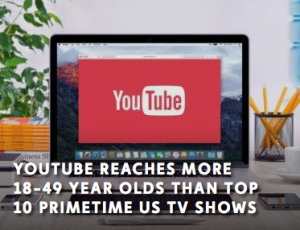 For the past three years, I have provided Turn-Key Video Content Marketing Programs for Legal, Medical, and Business Professionals throughout the United States and Canada. Up until now, I have primarily fulfilled programs marketed through other companies, coordinating and completing the video editing, copywriting, review, scheduling, and monthly publication of videos and written content for various firms and professionals on overlapping schedules.
These other programs also involved some prominent legal and video marketing professionals with roots going back to early 1980s cable television and the early days of YouTube following its 2005 launch. While I remain somewhat active with those third-party programs, the other professionals involved are later in their careers and have shifted priorities, so I have also set out on my own to promote new Video Content Marketing programs that are aligned with my Video & Content Marketing visions.
When I was an undergraduate in college, years before YouTube made online video easily accessible and practical, I was heavily involved in independent music, guerilla marketing, and using music-oriented content to engage local, regional, and national music fans to increase interest in music events and independent music recordings. When I was later pursuing a joint degree in Law and an MBA in Marketing, still over a year before YouTube's February 2005 launch, I made a decision to ditch the legal studies and jump head-first into audio, visual, and written content, combining it with online and guerilla marketing. I was using media to promote media, on a "DIY" basis. Media Blitz is the direct result of taking that step, and what I was envisioning in 2003 is essentially content marketing as we know it today.
I proceeded to complete my MBA in Marketing, record and produce several independent music albums for my own projects and for others, and teach myself graphic design and audio-video editing. I edited my first non-linear edited music video in the months before YouTube launched. I have edited hundreds of promotional and educational videos since then, and I have polished my skills in Video Content Marketing for Professionals in niche markets over the past three years. Now, Media Blitz Publicity is making similar programs available to professionals like you through our CONSTANT CONTENT FLOW Video Marketing Programs.