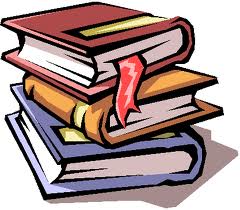 Blog Writing – (Constant Content Flow Program – Can Enhance with Video)
White Papers / Special Reports
Extended Educational Webinar Video Script Writing & Development (Video Production/Editing Available)
Book & Ebook Preparation (Cover Design & Layout Available) (Audio Book Options!)
Media Blitz offers Blog Writing services, and these are best tied into our Video Content Marketing services, such as our Constant Content Flow programs. Most visitors to websites prefer an option to watch a video that is relevant to the information being presented in written form.
Regular and consistent publication of fresh, new blog content is essential, and it is often easy to tell if a company's blog has been neglected… When the first blog entry is dated months or years back, that is an obvious sign! It is easy to become too distracted with other work, leading to blog neglect. That's why Media Blitz offers a solution that can fix this problem and ensure that it never happens again!
We offer ghost-writing services (often paired with our video content services) that provide visitors to your website with informative, helpful, and educational information that helps them to make decisions that solve their wants and needs, while building your reputation as a great resource for your target customers. This is an essential part of customer service in today's online world.
Special Reports, WhitePapers, and Webinars are all great resources that can be leveraged in your Online Marketing Strategy. We can work with you to develop your Special Report or to build a Webinar Script.
Depending on the topics in your blog content, they may be reimagined into downloadable Report PDFs or Video Webinars (extended educational videos that prepare the audience to take a given type of action)… and Media Blitz can manage the Layout, Design, and Video Editing to ensure a professional look.
Media Blitz also offers Book and Ebook preparation services, ranging from copyediting & organization to layout/design and management of printing/manufacturing.
Contact us if you have questions or wish to clarify your order! Many services are a la carte, whereas others are billed with a base payment + hourly or monthly payments. Please specify the details of your projects in the email, and include your phone # if you prefer. Thank you!