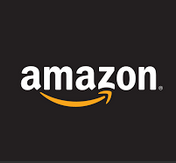 http://www.musicbusinessworldwide.com/amazon-takes-on-youtube-with-new-rival-amazon-video-direct/
Amazon has launched Amazon Video Direct, which allows video creators to directly upload their videos and be paid as their content is watched. While the business model and market differs from YouTube, AVD could become a big player in the general online video marketplace.
Filmmakers will be able to distribute their movies through Amazon using this service.
According to Music Business Worldwide,
Amazon Video Direct (AVD) gives uploaders four options for their content:

Included in Prime Video, available to tens of millions of Prime users;
Available as an add-on subscription through the Streaming Partners Program;
Offered as a one-time rental or a one-time purchase;
Available to all Amazon customers, ad-supported
According to Variety, the Prime Video option pays creators a 15 cents per-hour royalty fee in the US – or 6 cents per-hour in other territories – up to $75,000 per year.

Amazon will also pay partners 50% of the retail price for one-off purchases and rentals.

As for ad-supported, that follows the YouTube model, with a 55% share of ad revenue paid out.
We will be interested to see how Amazon Video Direct develops…